I cannot find a product in the online store, where can I get it?
If an item is not available for purchase online, we are most likely out of stock. We apologize!
If you'd like to be notified when a style is back in stock, you can sign up for this notification right on our website.
To do this, search or click on the product you're interested in, and once on the product page click the link that reads "Can't find your size or colour? Click here" (this is found below the blue "add to cart" button). Then simply select your desired colour and size, enter your email address, and click the blue button (that reads "email me when available"). Once you've completed those steps, we'll send you an email if this item is restocked in your desired colour and size in the future!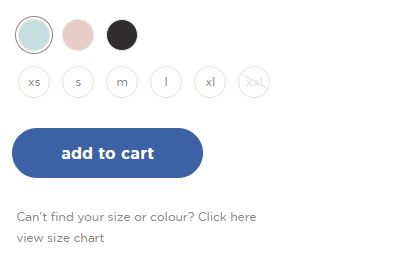 If you haven't already done so, I would also suggest signing up for our newsletter and/or following us on social media as that is the best way to stay on top of all of the latest tentree news and releases
We encourage you to visit our store locator to find a tentree retailer in your area that may have what you are looking for.
Please note that we are unable to advise which retailers have which items in stock. Therefore, please contact the retailer directly for inquiries on available inventory.
---
---